Welcome to my test wiki.
Muppets galore: Rowlf the Dog, Gonzo, kermit, Grover, Ovejita and so on and so forth. This is really just to show how links will show up and is total nonsense.
User_blog:Test back
Pandora
is the planet home of the
Na'vi
, part of the Alpha Centauri star system, and moon of the giant planet
Polyphemis
. It was discovered 25 years ago by the
RDA
, and was the most exciting thing that happened to
Earth
on hundreds of years. Pandora is a planet with rich faura and flora, and for a race that has lost all contact with the natural world (
humans
) this planet is dangerous and terrifying. Humans decide to go to Pandora to get
Unobtainium
, a highly rare mineral that can be found only in Pandora. But the air of Pandora is poisonous to humans, so they created the
AVTR Program
, a program where human DNA is crossed with Na'vi DNA, to get a Na'vi look. Humans, as
avatars
, infiltrate to the
Omaticaya Clan
to get Unobtainium and to threaten Pandoran life...
Read more...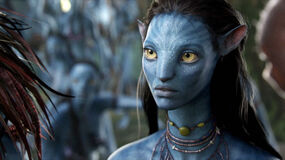 New pages
</center>